New York Mobile Food Trucks – New York Food Handlers
New York food handler safety training is necessary for employees in the mobile food truck and mobile food vendor service and hospitality industry. The phrases "Mobile Food Truck" and "Mobile Food Vendor" refers to several different types of vehicles that food is sold from. Some examples include: lunch trucks, vending trucks, concession trucks, sandwich trucks, taco trucks, loncheras, catering vehicles, ice cream trucks, and hot dog carts.
New York food safety training that an employee is required to have in a mobile food truck business (where food is prepared and served) is also called a food handling permit, a license, certificate, card, or credentials. This permit shows the municipality and their inspectors, that the holder has had training in food safety basic practices to prevent food borne illnesses.
The New York food truck – food handler training course is online, easy to use and takes about 2 hours to complete. The course is ANSI-accredited, state-approved and will take you step-by-step through everything you need to know, including food safety definitions, safe hygienic practices, safe food temperatures, cross-contamination of food, and food-related illnesses. All food safety content materials and exams are available in both English and Spanish.
Start now and obtain your New York mobile food truck – food handler's training permit!
New York Food Handler Training Course & State Info
Course Description
The Food Handler Training course will discuss the various food safety issues, regulations, and techniques needed to maintain a food-safe environment. It will help the student better understand how handling food correctly is not only the law, but it improves safety and reduces risks.
At the conclusion of the course, the learner will be tested on their knowledge of the learning objectives and content. Upon successfully passing the exam, the learner will be issued a Food Handler's Certificate document (or card).
Audience:  Wait staff – servers, chefs, cooks, mobile food vendors, bartenders, host/hostesses that handle food, bussers, caterers, supervisors and managers, food warehouse staff, and convenience store (c-store) clerks.
Credit Hours: 2 hrs
Course Objectives
At the conclusion of the Food Handler Training Certificate program, you should be able to:
Identify biological, physical, and chemical contamination.
Identify foodborne illnesses, signs of food spoilage, types of food prep contamination, and proper temperature control methods.
Safely store and prepare meat, poultry, and vegetables.
Demonstrate effective food handling techniques that promote cleanliness and safety in food establishments.
Discuss the importance of proper personal hygiene in the workplace.
Implement appropriate procedures to receive and store food.
Summarize practices for properly cleaning and sanitizing food contact materials and surface.
Topics Covered
Lesson 1: Introduction
Lesson 2: Biohazards, Foodborne Disease, and Food Spoilage
Lesson 3: Contaminants
Lesson 4: Food and Temperature Control
Lesson 5: Employee Health, Hygiene, and Training
Lesson 6: Purchasing, Receiving, and Storing Food
Lesson 7: Cleaning and Sanitizing
Lesson 8: Pest Control
Lesson 9: Facility Design
End of Course – Certificate
Upon a minimum seat time of 75 minutes of the course and a minimum passing score of 75% on the exam,  you will be able to download and print your food handler training certificate of completion.
Individuals who do not pass the exam on the first attempt will be allowed one additional attempt to review the course content and pass the final exam.
New York Food Truck and Vendor Rules and Associations
Course Summary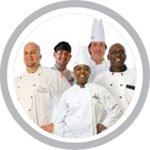 ANSI Accredited – State Accepted
Duration: 75 mins
Take course anywhere and anytime!
Download certificate upon completion!
Available en Español
24×7 Support: (877) 881-2235 – Online
New York Mobile Food Truck – Food Handler Training
Price: $5.00
Combo Package: New York Mobile Food Truck – Food Handler Training & Alcohol ATAP On-Premise Training
Price: $18.95
Save Big with Group Rates
Get huge discounts by enrolling and training all your employees. Enjoy tailored corporate solutions and training services – a free cloud-based LMS and even consulting services. Track progress, generate reports, and manage learners online. More Info
Accepted Statewide
We offer online Mobile Food Truck – Food Safety Training in New York for:  New York City, NYC, Buffalo, Rochester, Yonkers, Syracuse, Albany, New Rochelle, Cheektowaga, Mount Vernon, Schenectady, Utica, Brentwood, Tonawanda CDP, White Plains, Hempstead, Levittown, Manhattan, Bronx, Queens, Brooklyn, Staten Island, and many more!
Getting your New York Mobile Food Truck – Food Handlers Training Permit couldn't be easier!