Oklahoma Certified Food Managers - Food Trucks and Vendors
Oklahoma requires retail and mobile food operations to employ a person-in-charge, owner, or manager who ix a Certified Food Manager (CFM) that has successfully passed an examination from an accredited certification provider. This includes food trucks and mobile food vendors.
The phrases "Food Truck" and "Mobile Food Vendor" refers to several different types of vehicles that food is sold from. Some examples include: lunch trucks, vending trucks, concession trucks, sandwich trucks, taco trucks, loncheras, catering vehicles, ice cream trucks, and hot dog carts.
The Food Safety Manager Principles Course provides a foundational knowledge of the FDA Food Code and covers foodborne hazards and pathogens, cross contamination, proper preparation and temperature controls, proper hygiene, proper cleaning and sanitation methods, regulations, and the proper techniques to maintain a food-safe environment. The training course prepares the learner for the certification exam.
The Learn2Serve Food Protection Manager Certification is an accredited exam that assesses and certifies the knowledge and skills of a food manager. The certification is valid for up to 5 years, depending on your local health authority.
Oklahoma Certified Food Manager & State Info
Course & Exam Summary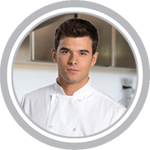 Course Duration: 8 Hours
Exam Duration: 1.5 Hours
Take course anywhere and anytime!
Download course certificate upon completion
Exam Nationally Accepted & Accredited
Schedule Exam at PSI Test Center
Available en Español
24×7 Support: (877) 881-2235 – Online
10% OFF SALE
Code at Checkout: "train10off"
Oklahoma Food Safety Manager Course
Price: $85.00
Curso de Principios de Administración de Seguridad de Alimentos
Price: $85.00
Oklahoma Food Manager ANSI Certification Exam
Price: $55.00
Oklahoma Food Manager Course & ANSI Certification Exam
Special Package Price: $99.00
Save Big with Group Rates
Get huge discounts by enrolling and training all your employees. Enjoy tailored corporate solutions and training services – a free cloud-based LMS and even consulting services. Track progress, generate reports, and manage learners online. More Info
Accepted Statewide
We offer online Food Safety Training in Oklahoma for: Oklahoma City, Tulsa, Norman, Broken Arrow, Lawton, Edmond, Moore, Midwest City, Enid, Stillwater, Muskogee, Bartlesville, Owasso, Shawnee, Ponca City, Ardmore, Boise City, and many more!
Getting your Oklahoma Food Manager Certification couldn't be easier!